4 Easy ways to make money online 
There are many sources available to make money online but we can't go for anyone due to the number of challenges involved. Some sources need huge investment whereas other need specific skills so it is really important to first analyze which would be the perfect source of income. In some cases, you need both investment and specialized skills like cryptocurrency, forex or any other type of trading. 
Here we are going to discuss some of the sources which do not require any huge investment and can be started on a small scale. And you also don't need to possess any specialized skills. 
Blogging:-
For blogging, you don't need any huge investment and most of the work you can do for yourself. Just choose the niche in which you are interested and buy a domain and hosting so that you can host your website. And starting cost could be somewhere $100 to $200. Along with this, you need to learn about basic SEO (search engine optimization). And this is completely free just search on YouTube you will tons of video which would help you learn about basic SEO. Once you have a good number of visitors you can apply for Google adsense which would pay you for the visitors. There are many others ways of making money with your blog you can go for affiliate marketing, CPA, and sponsored post. 
Surveys & Sweepstakes
Surveys are not sources which can provide you a regular earning but can make some extra income along with your other regular earning source. But it is also one of the best sources for people who are engaged in online income. There are many websites available who are offering money in exchange for surveys. These surveys are conducted by big brands who pay money for the people opinion. Some of the people are making good money as they are working for a long time and has a good number of referrals.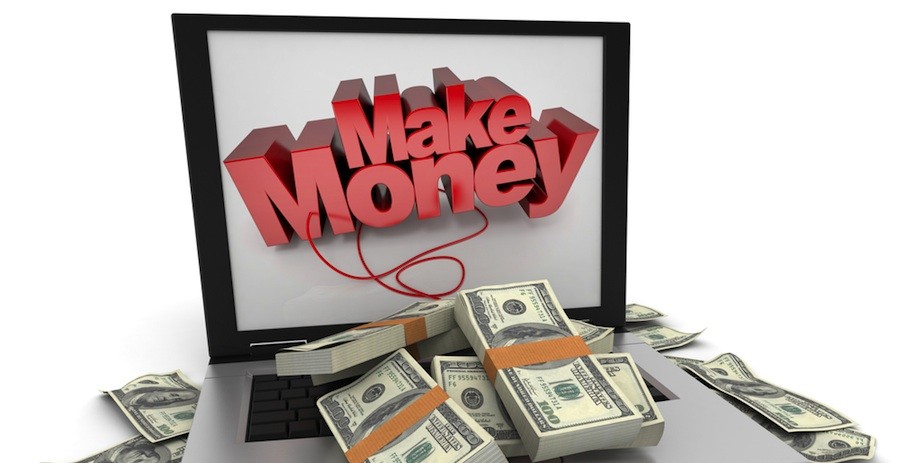 You can also go for Sweepstakes which are associated with household products such as restaurants, retail outlets, and coffee shops. The only drawback is that these are based on a winner so you won't get anything until you win. But the good thing about is that they are related to your daily routine works. Which means you don't have to put any additional efforts and time for this. So whenever you are visiting subway or wendy you can simply enter the sweepstakes by participating in their surveys. tellsubway.com and talktowendys
Write and publish Kindle book
This is also one of the low investment income sources. You can simply start at no cost if you can write well. Just make your own Kindle books and publish them on Amazon. And through this listing, you can start your own passive income for many upcoming years. These books can be sold between $1.99 to $6.99 and you will make 70% on each book. 
Gigs on Fiverr
This is also one of the sources which do not require any investment as it is skill based. If you are good at anything such as writing, designing, translating, social media posting, video making and many other different types of work. The gigs start at $5 and if you are good at your work you will get enough work to start your monthly income. But you need to make sure Fiverr has its own policy and guidelines related the quality and time delivery. If your services are below their benchmark they will remove your account.