Bank Purchase and the Importance of Financial Consultants
Have you ever aimed at changing or integrate a fresh idea into a financial institution such as a bank? You should consider purchasing a bank. Acquisition demands have been reduced as the banking industry needs fresh capital. Also, the current regulations favor the easier purchase of an existing financial institution than developing a new bank.
However, both processes of owning a bank are similar and feature these critical inputs:
Capital
Business plan
Board of directors
Management team
Acquiring an existing bank offers some benefits over developing from scratch a new one. Considering the troubled economy, here are some of the advantages it possesses:
Inside Regulators Mind: In the current economic situation, financial regulators don't look at a new bank application as a potential success, rather its being looked at as a future failure. However, purchasing a financial institution solves a problem in the economy rather than create one. A creative mindset and fast thinking team with enough capital can revive a dying bank or financial institution. If this is pulled off correctly, the previously dying institution can become the community's frontrunner.
History: For any financial institution to be successful, you've got to offer a service or a product which solves an actual problem. This will tend to draw customers away from other financial institutions. This doesn't sound easy because you will also be changing the customers' purchasing habits. However, when you buy a financial institution like a bank, you're purchasing an established customer relationship. The previous bank whether it's dying or not already has a foothold in that community and this means you have the fighting chance to build slowly and correct past mistakes.
Saved Planning Time: Building a new bank from scratch equally means planning from scratch. Bank name, location, and product or service definition are a must that they're planned. Even construction tasks and other legalities would be overseen by you, and all these tend to take a chunk of your time. But, when you buy a financial institution, most of those decisions if not all would have been made long ago. You just have to start analyzing the operations of the institution to understand where changes are needed.
We've discussed the benefits of buying a financial institution instead of building a new one from scratch, but one problem abounds; you can't easily buy a financial institution, you need a business consultant as an aid to avoid errors while undergoing this process. We will provide more insight into why we said so below.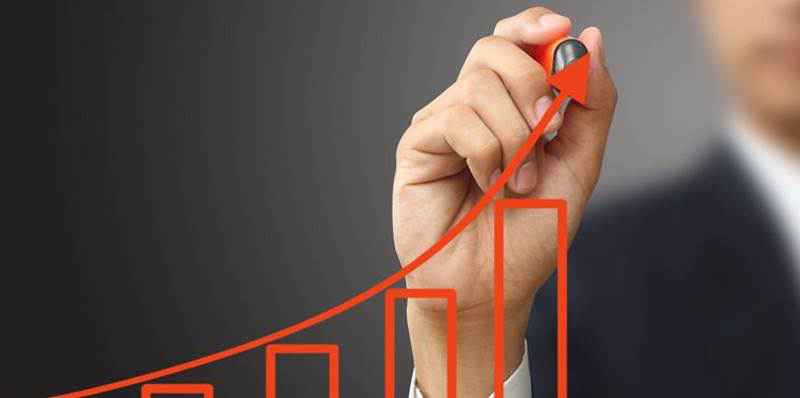 Importance of Financial Consultants
Just like we mentioned above, you might have the urge to impact your idea into the financial institutions, but if you don't work towards it, it will just be a dream, and nothing more. However, with careful planning, accurate management of your assets you can effortlessly achieve your goals. A professional consultant in this niche can assist you in carving out a great plan to ensure your goals are attained. In other words, you need to hire the service of a professional consultant, but who is a financial consultant?
What to Know About a Financial Consultant
Financial consultants are experts who advise, assists and provides consulting services to ensure clients opt for appropriate products. A complete finance consulting expert possesses a wide-range knowledge of finance encompassing taxation, budgeting, forecasting, tools, products, and allocation of assets.
This, however, makes them able to offer their clients series of services not limited to cash flow management, estate planning, insurance planning, tax planning, risk management, retirement and investment planning, and business purchase planning.
These experts are highly beneficial in the financial institution, individuals with debts but still have a significant source or high income to settle the debts stands to benefit more from using the services of a financial consultant; Business firms who are venturing into a new business and in need of a good organization of finance and assets, also lucky individuals who acquired a large sum of money via retirement, lottery, promotion, inheritance or retirement, aspiring for assistance on the best way to effectively manage the funds.
However, the expertise of financial planners aren't recommended for individuals with colossal debt and have no means of paying back, and this is because hiring an expert business consultant might cost much and further led them into more debt.
As seen above, business requirements differ, and the same applies to the functions of financial consultants concerning each respective business requirement. There are commission-based or fee-only consultants; the client wholly pays an advisor for fee-only consultants. They fee-only consultants don't benefit from commissions.
However, commission-based consultants take their fee based on a specified percentage of the clients or business investment portfolio success.
Functions of a Financial Consultant
Whether fee-based or commission based planner, their duties are the same and some are outlined here:
The Goal: This isn't limited to just knowing about the business goal, the financial consultant also knows the personal goal of a client. These personal goals might include marriage and educational purposes of kids, buying a new home, debts repayment, and health expenses.
Organization of Data: Collecting and careful organization of clients relevant data like credit reports, income tax returns, expenditure, and income statement. Collection of these data helps to state the financial status of a business or a client.
Analytic Duty: Determining and analyzing clients data, and keeping in mind by priority the financial needs of a client.
Advising Duty: Financial Consultants always advises their clients to associate with programs like trusts, retirement accounts, and investments to ensure their future goal is attained.
Implementation: Ensuring clients plans are implemented by erecting a timeline.
Supervision: Erecting timelines isn't just where it ends, the financial consultant monitors the progress of the business plan closely, makes modifications to the project when needed to adapt to the current economic situation of a business or individual client.
On the part of the financial licensing advisors, it is critical that certain important qualities aren't missing, specific attributes like communication skills and negotiation skills, able to explain without stuttering complex issues to clients, tactfully solve problems (financial) effortlessly, also have command over certain subjects like computer, mathematics, and statistics. Trustworthiness, accuracy, vast knowledge of different products and honesty are all crucial to be a financial consultant.
How to Locate a Financial Consultant?
During the search of a qualified financial planner, all options need to be considered, don't make the mistake of choosing the most convenient. You can start by asking around. You shouldn't be afraid to request for referrals from your clients; this helps you to understand which financial consultant is suitable, reliable and competent.
It should be your priority to interview several financial consultants and ensure that they can comfortably explain to you the investment opportunities or options available to you with your economic status, this will help you make your choice.
Just like you aim to purchase a bank, an expert financial planner will attentively listen to your business goals or ideas for the financial institution, also strive to understand the available amount of risk you're willing to undertake, then the consultant will assess and locate the best possible means to attain the goals.
Also, the financial advisor as already discussed above should have the ability to explain the benefits and risks of each available investment option or opportunity. In the situation of bank purchase, the financial consultant must be able to tell the best possible way to your investment should be spread over various risk categories and options to protect the business you're venturing into and also yourself. If your financial consultant can't match these feats, I suggest it's best you look for another financial adviser that it's more enlightened and experienced.
Final Words
The benefits of a financial consulting firm or an individual financial consultant can't be underestimated, because it's almost like a must for every serious business. To achieve your goal in a new venture like a financial institution, it requires that you have an expert team on all levels within your budget ready to move towards achieving your goal.