Types of Business Structures:  A Review for 2017
Executing that dream business plan can shape out in several business structures such as:
Sole Proprietorship

Partnership (General, limited, limited liability LLP, limited liability limited LLLP)

Limited liability companies

Corporations (S Corporations and C Corporations)

Trusts

Non Profit Corporations

Association

Tenants in Common

Joint Venture

Municipality
This can seem like lots of information, after all you simply want a legal platform to implement your business idea and start raking in the billions!
Here is an article that gives you a detailed explanation on the types of business structures you can set up under law. Our focus today is partnership.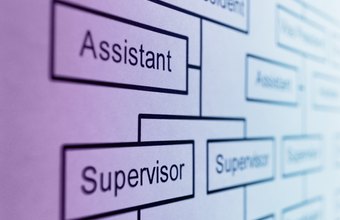 What is A Partnership?
I'm a badass nerd. Need an app, logo, website? I'm the best person for the job! Now, I want to start a business providing these services to various people and businesses, but alas! How do I convince them that I'm the best choice for the job? Matt is my childhood friend. Matt is a smooth talker; he can convince you to pay him to sleep. I'm going to give Matt a call to see if he can join me in my business. He'll convince people to order for my services, while I deliver the order. So it's a win-win!
When Matt and I start this business we will likely enter a partnership. A partnership is a business consisting of at least two persons, could be up to 10 or 20 in some cases, but not more than 20 persons.
General Partnership
In general partnership, there is equal percentage sharing of losses, debts, credit, profits, roles, responsibilities, liabilities and management of the business. Partners deliberate on the terms of the partnership and then draw up a formal agreement that reflects the terms agreed upon. The key difference between a general partnership and other types of partnership is the equality in sharing of everything.
Limited Partnership
In a limited partnership, one usually has at least one general partner and one limited partner. The reason this partnership is termed limited is because although partners share in profits, they share each one according to the percentage of contribution (extent of investment). Another name for these type of partners are nominal partners, they are not involved in the administrative running of the business.
Limited Liability Partnership (LLP)
A Limited Liability Partnership (LLP) is like an hybrid of general partnership and limited partnership. In LLP, a partner is liable only to amount contributed, also a partner will not be held personally liable for the negligence of another partner. LLP is common among professionals going into partnership business to offer their professional services. Lawyers, accountants, surveyors, architects and auditors are professions that use LLP.
Limited Liability Limited Partnership (LLLP)
There is actually nothing distinct about a Limited Liability Limited Partnership other than that it is expressly registered so in it's certificate of limited partnership. Almost structured like a company, LLLP can protect it's general partners from business liabilities.
Now you can proceed to registering your partnership, with a site like LegalZoom, in the following easy steps:
First draw up a partnership agreement based on terms as deliberated and agreed upon by all partners. Points for deliberation include sharing formula for profit, loss, debts, liabilities, authority, etc. You'll need a lawyer to draw it up so you can be sure all areas are covered.

Registration of business name. There are many benefits to registering a business name, especially where you're not using your personal names.

Obtain necessary licenses and registration certificates.
Pros
Cost and time effective to set up.

Availability of pool of resources and talents that are complementary.

More incentives and privileges attached to partnership positions unlike employee positions.
Cons
Conflict and tensions could frustrate the partnership.

The equal sharing formula most times is undemocratic because equal contribution is not reflected.

Structure does not offer protection to partners in event of liabilities, loss or debts.
In the end, if you're ready to get your company off the ground, the timing is now!